As a parent you never want to see your child suffer. As a parent of an athlete you have to be prepared for injuries. Many people do not understand the importance of a sports physical. A sports physical is very important for your child to have before they start a new sport or exercise regimen because it can save your child from serious injury and even death. Imagine your high school student on the soccer field, playing the best game of his life, and all of a sudden he collapses. Everyone rushes to his side but he has already passed from cardiac arrest. This is happening more and more. This and other injuries can be avoided with a sports physicals.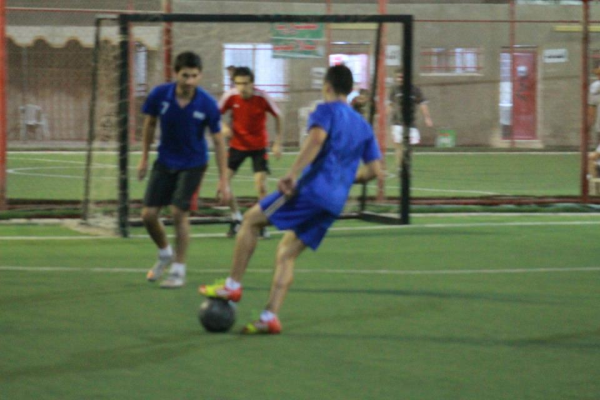 Where can your child get a sports physicals? Med-Ped Healthcare has a team of medical experts who are dedicated to making sure that your child gets a thorough sports physical. The doctors at Med-Ped Health Care provide professionalism, education, and expertise at an affordable price. There are two parts to a sports physicals:
PHYSICAL EXAMINATION 
During a physical examination, your doctor will ask your child questions about use of street drugs, steroids, performance enhancers, supplements, and other medications that you child may be taking. Any medication that is taken has risks and benefits and it is important that your child is honest. The doctor can then recommend healthier options, explain risks and make sure that your child knows the damage that some of these drugs can have on the body. During the physical examination the doctor will measure your child's weight and height to determine if they are in a healthy range. The doctor will make sure to check your child's blood pressure, heart, ears, nose, throat, lungs, abdomen, vision and pulse. The doctor will also check reflexes, joints, posture, and strength. Most physicals are the same for both sexes and the doctor may ask questions on puberty. This is a good chance for your child to ask questions about the changes that may be happening to their body. If your child is a girl who is going through puberty the doctor may ask questions about her menstrual cycle to make sure that it is normal and she is not at risk for female athlete triad.
MEDICAL HISTORY
This part of the exam is to check your child's medical history. You will be asked a series of questions about allergies, past injuries, family history of medical problems, surgeries, and medications for your child. The family medical history is very important. This part of the medical evaluation will help the doctor determine if your child is at risk for certain medical problems and if there is any further testing needed.
Why is a sports physicals important? A sport physical is highly important because it gives a healthcare professional a chance to make sure that your child will be able to play sports, stay healthy, and not be at risk for certain medical problems. Once you have a sports physical your doctor is able to follow your child and if any problems arise while your child is involved in sports they will make sure that your child is not at risk for further injury or harm. It gives a professional a chance to follow your child and make sure that they remain healthy. When the doctor goes over medications they can make sure that the medications your child is on are safe to take while being active. For example, if your child has asthma a doctor can prescribe an inhaler specifically made for athletics. It is important to have a doctor in place so he knows your child's full sport physical results so that if your child gets injured playing sports they can determine the best route to get your child healthy again.
The doctors at Med-Ped Healthcare are dedicated towards making your child healthy and happy. If your child is injured playing sports their doctor will be able to refer them to PCP for the desired treatment. Communication is key during a sports injury and your child's doctor will have full communication with the healthcare professional providing treatment at Med-Ped Health Care making sure that your child's injury is treated properly and efficiently.
Our sister Express Healthcare is an Urgent Care Clinic in the Greenbelt and College Park area. Express open 7-days a week because they know the importance of sports physicals and that is why they extended their hours to make sure that your child remains healthy while active.
All healthcare professionals at Med-Ped Health Care and Express Healthcare want to make sure your child is always at their optimum health. Save your child's life by stressing the importance of sports physicals and proper healthcare.
Comments
comments